Tulku Urgyen Rinpoche
Born in Kham, Tibet, Tulku Urgyen began to meditate at the age of 4 years, guided by his father, Chimey Dorje, and his root guru, Samten Gyatso. Devoting much of his time to recognizing the nature of mind (20 years spent in retreat), Rinpoche, as well, guided many students in Dzogchen, including Lama Thupten Rinpoche. It was through Tulku Urgyen Rinpoche's blessings and name, that Salt Lake's Tibetan temple became established and known as "Urgyen Samten Ling".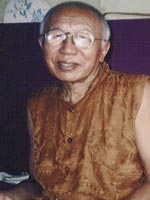 Khenchen Thupten Ozer Rinpoche
Mewa Khenchen Thupten entered the Buddhadharma at an early age, studying under Tulku Do-ngak and receiving empowerments from Kyabje Dudjom Rinpoche. Establishing the retreat center, Pangang, in northern India, Khenpo taught the Dharma tirelessly to a variety of students, until his physical passing in late 2000.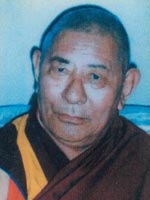 Khenchen Thupten Ozer Rinpoche
Khenpo Konchok Monlam Rinpoche
Ordained at Drikung Kagyu Monastery, Khenpo became a Tibetan Buddhist monk at eight years of age. Under the guidance of Khenpo Thupten Ozer, he studied for 20 years at Pangang. Currently, Rinpoche cares for 15 nuns at Ngoedup Charbeb Ling in Nepal, and is the spiritual head of Urgyen Samten Ling.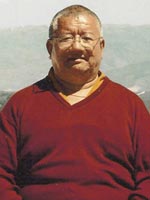 Khenpo Konchok Monlam Rinpoche
Lama Thupten Dorje Gyaltsen Rinpoche
Lama Thupten Gyaltsen Dorje Rinpoche is the resident teacher of Urgyen Samten Ling Gonpa and has studied and practiced the Buddhadharma for over 45 years. He was ordained as Lama in 1997 and was given the title of Rinpoche in 2013.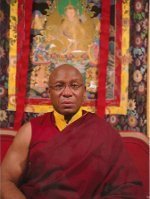 Lama Thupten Dorje Gyaltsen Rinpoche