Welcome
Urgyen Samten Ling offers a traditional approach to Vajrayana Buddhism of the Nyingma school in the Tibetan tradition. Our Gonpa (center) was established in 1994 by Lama Thupten Dorje Gyaltsen (Jerry Gardner) and Jean LaSarre Gardner under the guidance and blessings of the late Tulku Urgyen Rinpoche and Tsoknyi Rinpoche. Urgyen Samten Ling means "Guru Rinpoche's Place of Meditation." Guru Rinpoche, also known as Padmasambhava, is recognized as the second Buddha of our time. He prophesied that Vajrayana, the direct path, would be uniquely appropriate for this modern era.
"Buddha nature is a precious gift that each of us already possess. So then, how do we find something we've never lost? Through practice we arrive at uncovering the innate qualities that are already within our body, speech and mind. The qualities of loving kindness and compassion which are the spontaneous expression of the Buddhas, naturally come forth when we know how to simply let go and rest in the natural state of mind."
—Lama Thupten Dorje Gyaltsen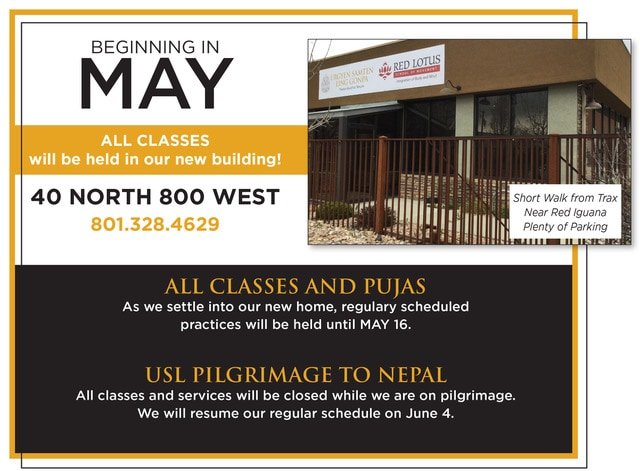 While we are on pilgrimage to Nepal May 18-June 3, there will be no Urgyen Samten Ling practices or classes.
We'll see you when we return!